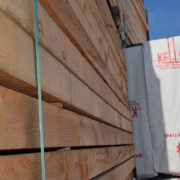 Wholesale Fence Missouri
Are you looking for the best prices and service in wholesale wood fencing-wholesale fence missouri? Wholesale wood fencing is a great option for your customers property. The wood fencing is made of multi-purpose materials and provides your customer with great functionality in design. Across an assortment of applications, wholesale wood fencing pickets and panels are ideal to use for properties because the fencing will ensure practicality and beautify the property. The varieties in forms and finishes of wood fencing are what makes it so ideal for homeowners and commercial businesses. When looking to purchase wholesale fence supplies in Missouri look no further than Eagle Fence Distributing in St. Louis, Missouri.
Enhances the appearance of the property-Western Red Cedar
Wholesale cedar wood fencing is the most sought-after type of fencing for properties, especially western red cedar. This type of fencing is highly fashionable and enhances the overall beauty of the property. The design of the wood fence fits into any design of the property. Wholesale cedar fencing can be tailored easily for customers to meet their design needs. Wholesale fence distributors, like Eagle Fence Distributing sell wood fencing as environmentally friendly. Wooden fence pickets and wood fence panels are economical in design and can cover vast areas of land and can add much needed character to any landscape.
Treated Pine-Missouri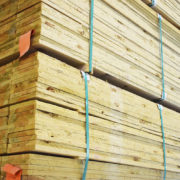 Pressure treated fence pickets and dimension lumber are crafted from pressure treated pine woods which provides the most durability in wooden fencing. The natural beauty of pressure treated pine wood pickets and lumber are very desirable for residential, commercial and agricultural property owners to design and apply to their landscapes. With proper maintenance and installation, the quality in durability of these wood fences will ensure the fences last for numerous years upon installation. For any wholesale fence in Missouri call on us at Eagle Fence Distributing, LLC.
Get privacy through wood fence-Kansas City, Columbia and St. Louis
Sometimes privacy is necessary for your property owner, certainly in residential. Cedar and Treated Wholesale wooden fencing not only provides you privacy, but security as well. Wooden fence panels and pickets are great for keeping prowling eyes out. This type of fencing can be bought tailored to size, especially at sizeable height for privacy. Lots of wholesale fencing distributors sell 1x6x6 wood fence pickets which gives you ample height fencing for privacy. Residential and commercial business owners often seek seclusion from the outside world and 8 ft tall privacy fence panels are the best options for them to choose from when putting the fencing around their properties.
Wholesale wooden fencing in any style or form can enhance your property by giving it additional natural beauty. Wooden fencing is ideal for boasting the curb appeal of your customers property and appealing to potential homebuyers. As a wholesale fencing distributor Eagle Fence sells the best choices of wood fencing with the upmost in customer service making it great for installation into any landscape design. A wooden fence that is installed on your customers property with care will have a long lifespan of years, while giving you the essential beauty, privacy and security that you clients seek.